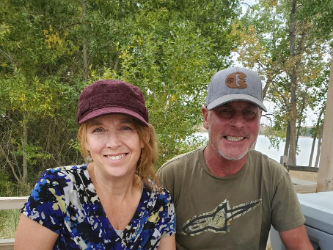 Mary & John Patterson
We are enthusiasts for the health benefits that come from soaking in natural hot springs.  As new owners of Sophia Springs, it is a dream fulfilled to offer the mineral rich healing waters for our friends and guests to enjoy.
Contact Mary: mary@sophiasprings.com
Danielle
I am a native Montanan with three amazingly talented children that keep me raising my bar on the daily! We love the mineral waters this unique area has to offer and is why we call it home. In my years of living in Hot Springs I have discovered Sophia Springs water to be the absolute best in town. I am pleased to be working with a diligent crew of women who share a passionate vision for our town. There are many wonderful sites in our home state of Montana, you are sure to enjoy!  
Shawnna
My name is Shawna Sue!  I am a proud and loving resident of Hot Springs… The healing waters of Sophia Springs are amazing for the body, mind and soul. Montana is a beautiful place to live. There are many grand sights to be seen here.  I am very happy to be part of Sophia Springs and look forward to growing with the new element of the local culture. Come join our blissful place here, be well and love yourself.  Shawna Sue
Angie
Having lived in Hot Springs, MT for many years, I can say Sophia Springs is the best place to stay and soak in our little town! 
"We had an amazing and quite relaxing time. Absolutely recommend going out and staying a bit. There will for sure be a next time. Daphne was so sweet as well."
Rebecca P.
Hot Springs, Montana is a small quaint town that is home to less than 600 people, which really makes for the perfect getaway.
We're located just 30 minutes from Flathead Lake, three hours East from Spokane, Washington and less than two hours from Glacier National Park.
There are also many activities nearby to enjoy if you're looking for an adventure while staying with us.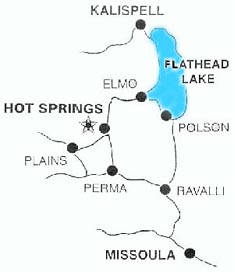 LOCATION
Our office is located:
114 3rd Ave N, Hot Springs, MT 59845
Our USPS mailing address:
PO Box 626, Hot Springs, MT 59845
CONTACT US
On-site Contact:
Phone: 406-741-2326
Text: 406-314-7076
Email: manager@sophiasprings.com
Off-site Contact:
mary@sophiasprings.com